The DNA Gensee team is, since its creation, strongly involved in the training of young scientists, either in the framework of post-graduate internships or intervention in schools. In 2021, we have been asked to participate in the training of two groups of students.
Master Cosmetics ISIPCA
In November 2021, Nelly Dubrulle, project manager at DNA Gensee, gave a virtual conference to the students of the Master in Cosmetics of ISIPCA.
The objective was to show these young people the importance of authenticating the raw materials they will have to use in their professional activities.
We discussed with the students the basics of molecular biology and its applications in the cosmetic field.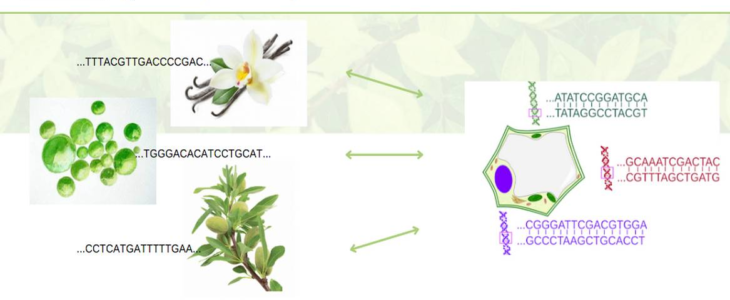 DNA Gensee thanks Cyrille Santerre and ISIPCA for the organization of this course
René Char high school in Avignon
In December 2021, the students of premiere and terminale sciences had the chance to participate in a "DNA Identification" lab organized by their teacher Mr. Fabien Gibert and DNA Gensee.
During this day, they performed a DNA extraction from plants, the amplification of specific molecular markers and the analysis of the data obtained after sequencing.
The project focused on the differentiation of two varieties of olives, one from a small French production and the other, a Spanish variety, bought in supermarkets.
During the course of this lab, the students were able to validate the authenticity of the species analyzed (Olea europea) and to highlight the differences between the two varieties analyzed.
They also had the opportunity to taste the oil made from the French sample, produced by their professor Mr. Gibert.
This unprecedented collaboration will be proposed to the Rectorat to allow more and more young people to learn about these innovative technologies and to choose scientific careers.
DNA Gensee would like to thank Mr. Gibert and the René Char high school for this very rewarding initiative.